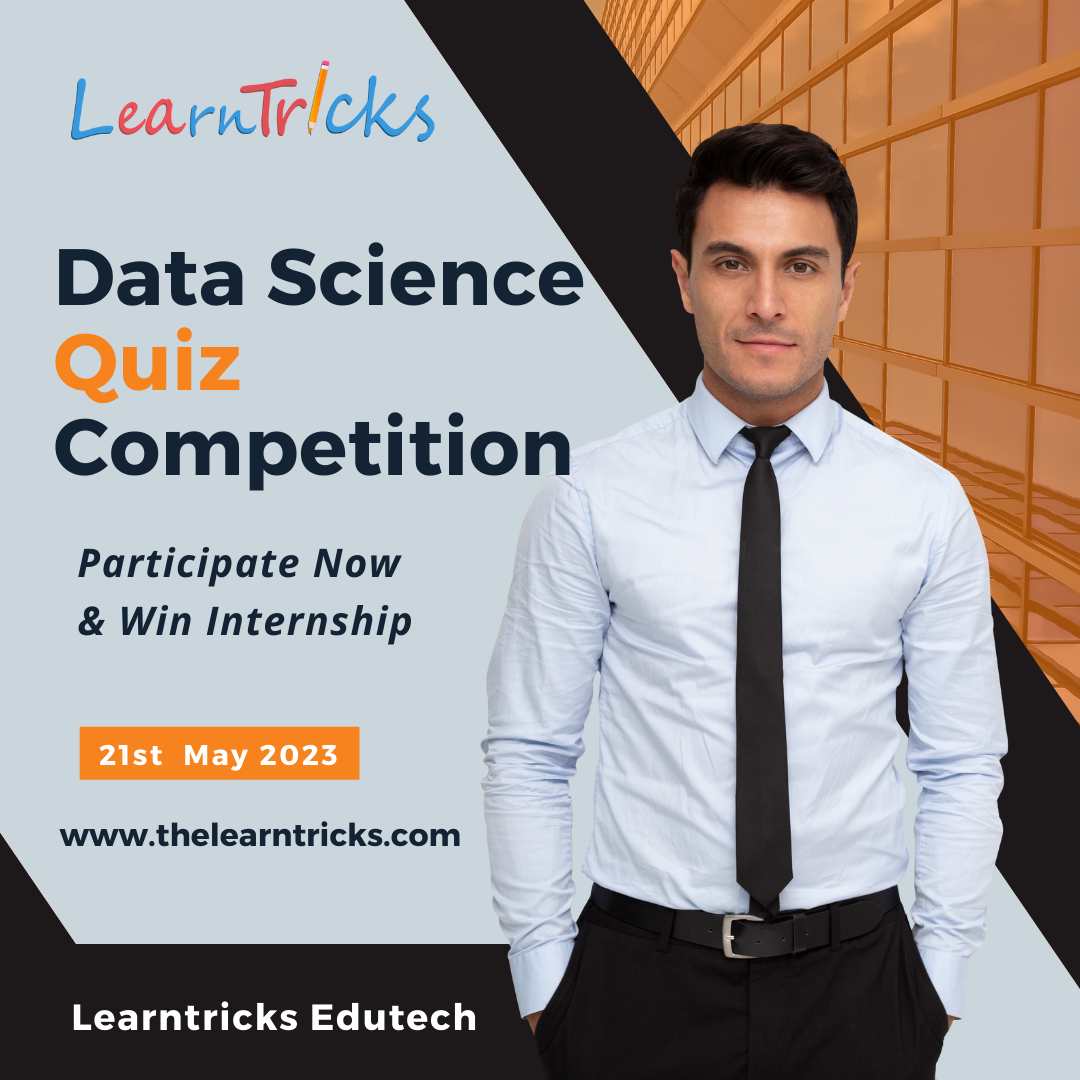 Event Dates
Start Date

21/05/2023

Start Time

11:00 AM

End Date

21/05/2023

End Time

11:20 AM

Location

Online
Data Science Quiz Competition
Data Science Quiz Results: https://thelearntricks.com/results/
Login details has been sent to registered candidates, if you have any queries mail is on info@learntricksedutech.com before 3 hours of quiz start time. No doubts and queries will be resolved after that.
Key Dates:
Registration Ends on 19th May 2023
Quiz Start Date: 21st May 2023, 11:00 AM
Login credentials will be mailed on 20th May 2023 after 04:00 PM
Rewards:
1st prize: ₹ 5000
2nd prize: ₹ 3000
3rd prize: ₹ 2000
All Participants: Certificate of participation
1st prize winner will get a chance for Data Science internship with our partner company.
Guidelines:
This competition is open for college students only.
It consists of 35 MCQ questions – 20 minutes on data science and python
The participant with the highest score will be declared the winner
In the case of the same score, the time taken by the participant to answer the questions will be the deciding factor
The registration fee is ₹ 100 per team member
Eligibility:
Only pursuing and College Students are eligible for this contest. Pass-out students are not eligible.